Content Marketing
ATTRACT AND ENGAGE WITH EXPERTLY CREATED CONTENT
A great content marketing strategy always begins with a specific goal in mind. Who's your target audience? Why should they care what you have to say? What can you offer them? 
In addition to creating stunning websites and innovative digital marketing, our team of copywriters excel at creating premium content. As both users and search engines gauge your site on its content, it is paramount that your message is clearly structured. Through the development of exemplary content, we can craft a solid foundation poised for SEO and digital marketing success both on and off-site. Connect with your target audience, distill complex ideas, and excite those you engage with to act.
Our content strategies start with researching and identifying your perspective market. With all of the client content produced, we research your target market as well as your competition to identify shortcomings that allow us to fill in gaps for you to tell your story. Once identified, we'll build optimized content to ensure it is found on your website, via search, and throughout other marketing mediums. No stone is left unturned while we search for the best ideas and information to earn you links and captivate your audience.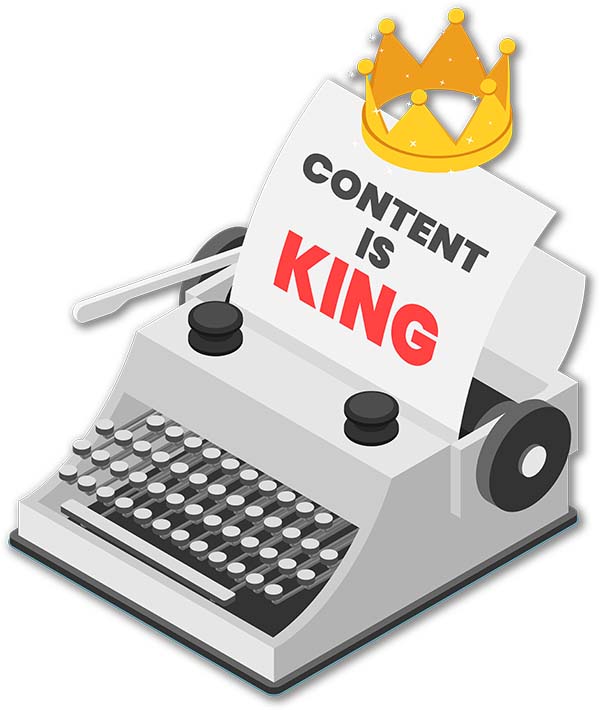 Get A Free Content Assessment Today
Content writing is one of the most effective marketing channels your business can benefit from. Great content drives website data, helps generate leads, builds credibility towards your brand, and increases visibility for the services you offer. Contact our office today to review your next digital marketing project!

We look forward to speaking with you. Please contact our office directly at (239) 313-0515 or enter your information in the form below to get started. All website inquiries are responded to within 10 minutes during business hours.
Fields marked with an * are required.