Competitive Analysis
SET BENCHMARKS, IDENTIFY SHORTCOMINGS, AND FIND YOUR COMPETITIVE EDGE
A comprehensive understanding of your businesses, online competition, and who outperforms you is invaluable when constructing a strategy for a successful digital marketing campaign. At the Organic Media Group, we conduct a competitor analysis with each marketing campaign we embark on to help identify your competitors, where they rank, and what we need to do to ensure a plan for success. This thorough research enables us to meticulously craft a strategy for success and where we should efficiently focus our time and effort.
For a glimpse of our competitive analysis process, please review the list below!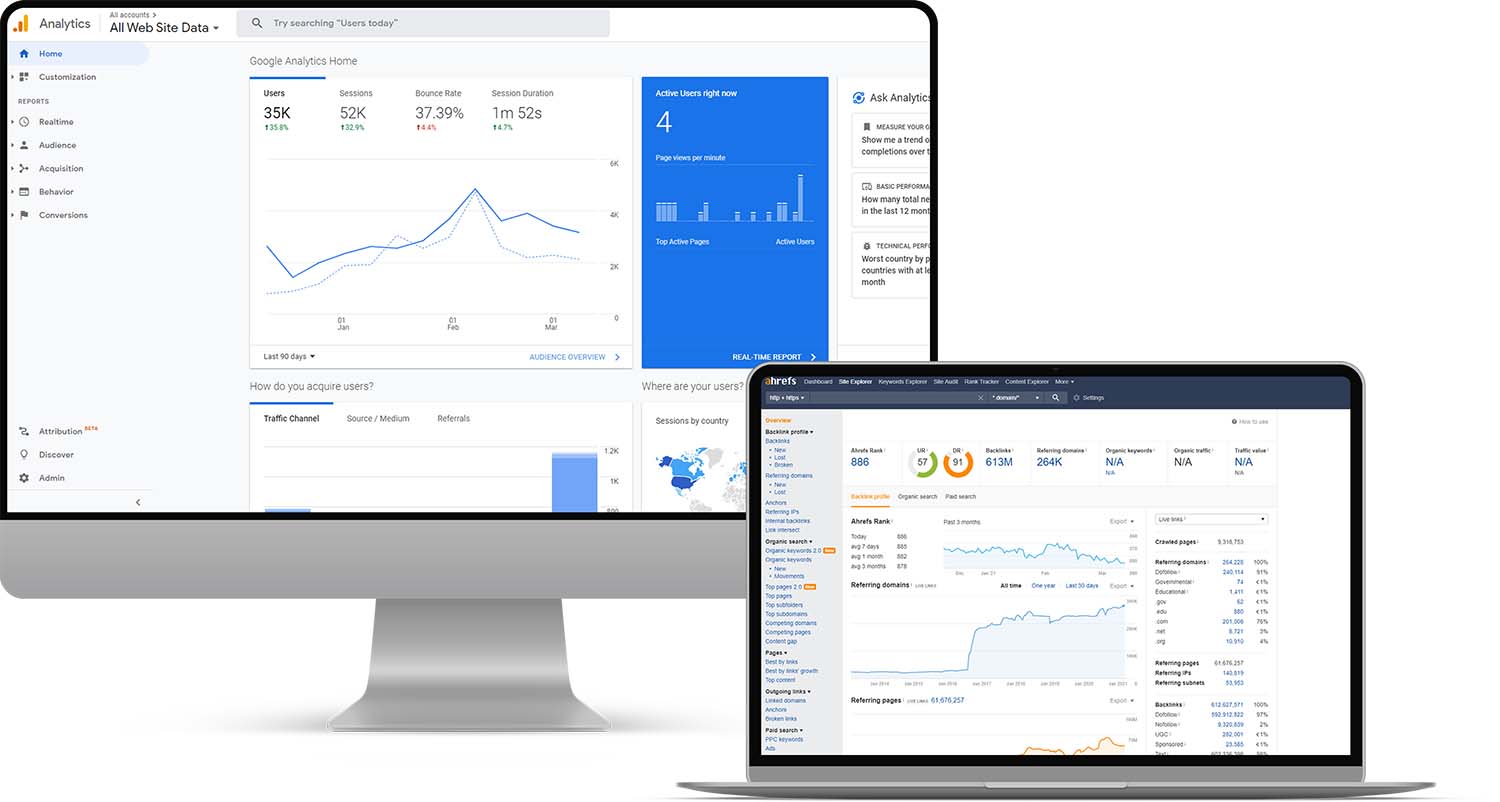 The first step in identifying your competition begins with you, the client. We discuss your market and the companies you may compete with. We then analyze those who rank well in your respective space both locally and nationally to gain an understanding and rank who your online and offline competitors may be.
We will take all the essential data generated from your competition and determine where your competition is succeeding as well as their shortcomings. This will shed some light as to where, why, and how they are creating conversions.
We'll dive deep into your business as well as its on and offline presence just as we have with your competition, to gain a comprehensive understanding of your company.
Our work never stops, and neither does that of your competition. A continual analysis of all parties allows us to benchmark our progress against your competition to ensure consistent growth occurs on all levels.
Want To Learn More About Your Competitors?
Contact our office today for more information about our digital marketing competitor analysis services!

We look forward to speaking with you. Please contact our office directly at (239) 313-0515 or enter your information in the form below to get started. All website inquiries are responded to within 10 minutes during business hours.
Fields marked with an * are required.